An Autobiography 1932 - 2005 A Retrospective 1950 - 2003
If you are, or want to be, a collector of Leighton-Jones' work then this book is a must-have.
243 pages of in depth text written by the 'Master' himself with dozens of his paintings in full colour. In 'The Retrospective', his lifelong friend and confidante, Tony Crosse, gives a revealing glimpse into the mind and art of this great 20th and 21st Century artist.
U.K. Price £25.00 (U.S.A. $60.00 plus p & p)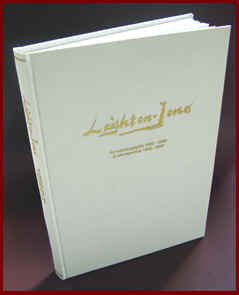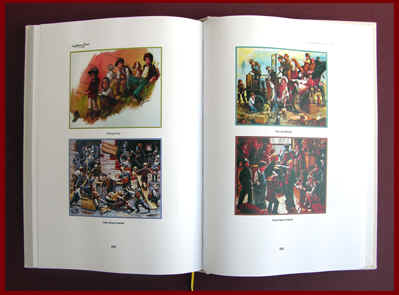 Pictures show the Gold-embossed signature on the front cover and examples of paintings inside

Contact Dr Tony Crosse on :

or e-mail :

Payment can be made through PayPal or a cheque (U.K. only) made payable to : Dr A. M. Crosse, and posted to :
Dr Tony Crosse, The Applehouse Studios, OFFHAM, ME19 5PH, England, U.K.